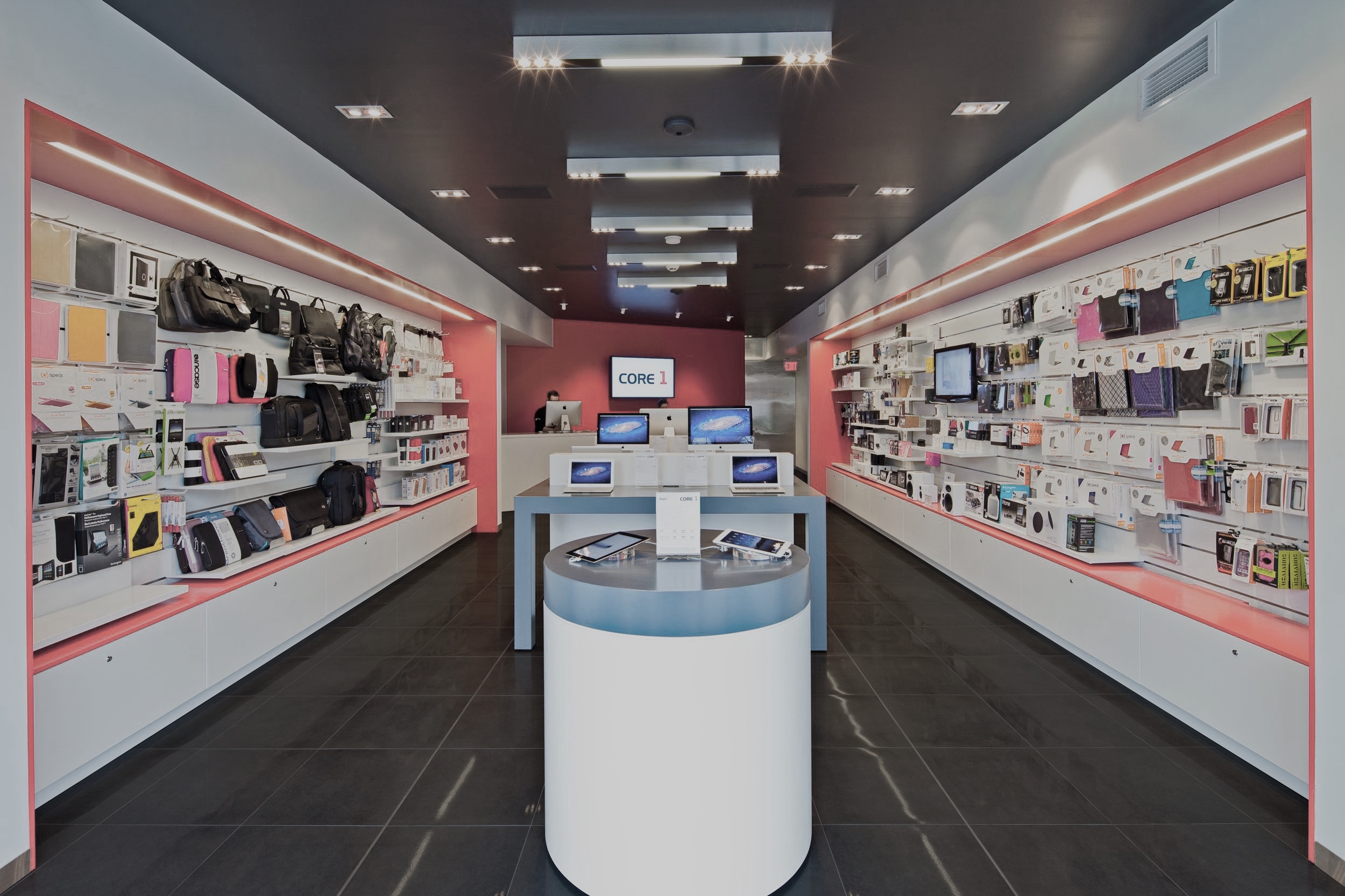 Oakville's Premium Apple Specialist Store
Serving Oakville and the surrounding area since 1987
Located in Downtown Oakville, CORE 1 has been servicing the Apple Community in the area since 1987.
Looking for Apple or iPod related products in Oakville? We are your local source for all things Apple! Come on in and experience the latest products from Apple in a friendly, relaxed atmosphere. Check out the coolest new software and accessories or speak with one of our Mac-geeks who will be happy to answer all of your technology-related questions.
The Core Advantage
We offer hassle-free, private one-on-one Mac learning, so that you can take your Apple experience to the next level
One on One Mac Lessons
We offer Concierge set up on newly purchased devices. We'll walk you through getting your new Mac set up.
Our White Glove Setup service is unlike any other. We bring your new Mac out to you and help you set it up in the environment you'll use it in every day.
Concierge and White Glove Setup

Do you like to stay up to date with the newest Macs? With our Guaranteed Buy Back, you'll never have to buy a Mac at full price again.
Trade Back Guarantee
Hours
Mon - Fri 9a - 7p
Saturday 10a - 6p
Sunday 11a - 5p
Core 1 - Apple Specialist Store
249 Lakeshore Rd E
Oakville, ON L6J 1H9
905-849-0737
info@core1.ca
As the Lakeshore Road Revitalization gets underway in Downtown Oakville, The Town has implemented a free parking initiative through the mitigation strategy. Through this initiative, The Town will be offering FREE parking on weekends and FREE first hour using the Honk Mobile App from Monday- Friday. The use of Honk Mobile is not required to receive free parking on the weekend. Elements of the previous parking program will still be in place; including free parking after 6 p.m. and on holidays as well as the free parking that is available in the historic residential district south of Robinson St.
Honk promo code: DOWNTOWN
Please note that free parking is not available in privately owned lots, including the underground parking in Towne Square.